I traded in my Taylor Swift record for Blink-182's "What's My Name Again?" and I have a lot – like a lot, a lot – to reflect on. So I decided to write about it.
Here's to 22 and the lessons it taught me. Now, you'll know them too (but won't have to do all the crazy things I did to learn them).
#1. If it is still on your mind, don't give up on it.
The idea of running for Miss La Crosse/Oktoberfest a 2nd time had me scared out of my mind. What if I didn't win? What if I didn't even place after doing well the first time round?
But... I couldn't drop it.
I couldn't shake this belief that I'd be rockin' awesome at this job. I wanted it so bad, and I knew I'd regret if I didn't take advantage of the opportunity to run again. And look what happened when I shut up my anxious thoughts and chased my dreams! (Hint: It happened. And it is by the far the best thing that has ever happened to me).
#2. If you don't believe in yourself, who the heck will?
This past year has brought about a lot of change, and I was constantly relying on others to build my confidence back up through "likes" and encouraging comments. But I realized that the support I longed for only came when I was exuding the confidence I once sought out. You can't rely on others for your happiness. You are a Child of God. You already have all you need within you to succeed. You don't need other's approval. (read that again).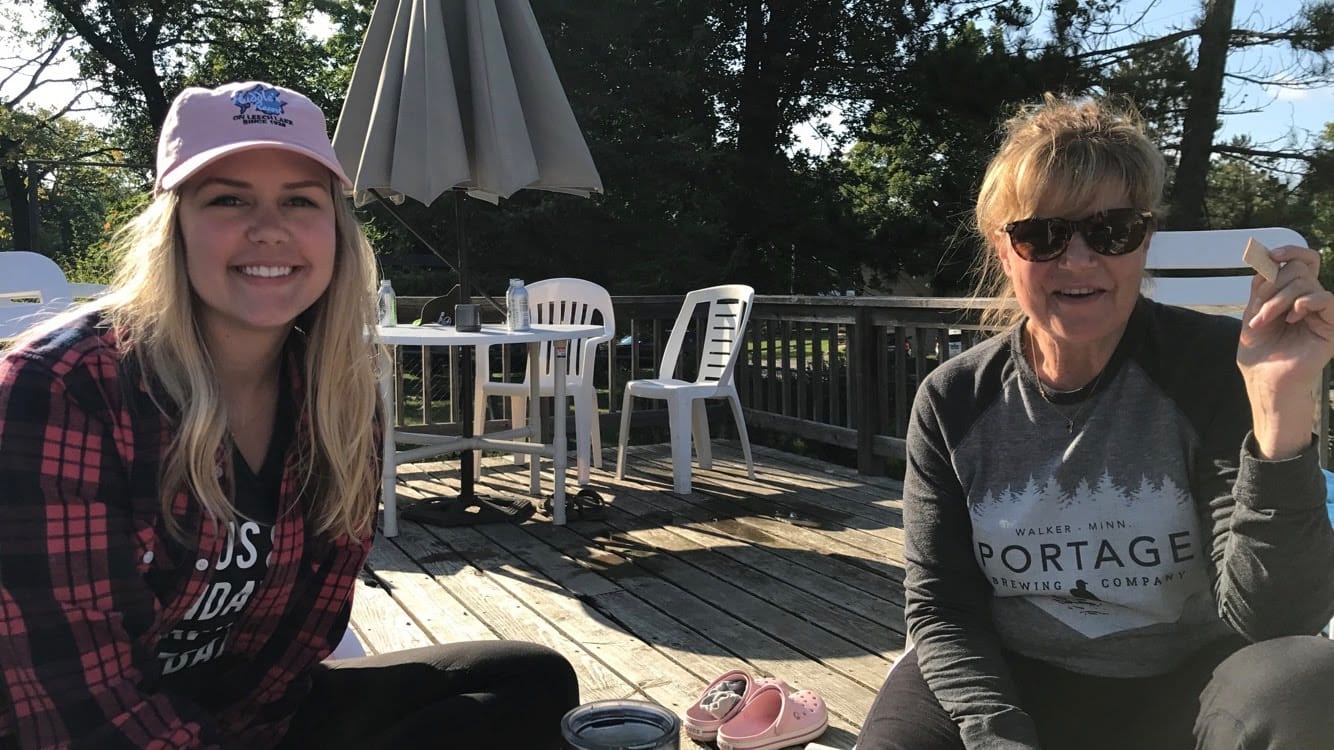 #3. My mom (+ sisters) is (are) my best friend(s)3
Friends come and go with each stage of life, but mama's and siblings are here to stay. Thank you for believing in me more than I could ever believe in myself. You all mean the world to me and I'm so grateful to be your daughter/sister/best friend.
#4. Butterflies in your stomach? Palms sweating? Good.
It means you're on the brink of something amazing.
Last summer, I got to visit the Black Hills in South Dakota. I HATE heights, so the idea of climbing up those hills made me physically sick. I was sweating (partially because it was hot) and on the verge of tears as I felt the rocks slip under my feet.
But then I saw the view. God's country at its finest. I could almost hear Miley Cyrus singing "The Climb" at the top of that rock.
The terrifying climb was worth it and I feel like this metaphor applies to a lot of other parts of life. The scariest moments are what get you to the best, most rewarding times. Trust me.
#5. Go through your old pictures every once in a while.
But don't stare and let it make you sad. Smile at the past and be grateful of how far you've come. Appreciate the ups and downs and how much you've changed.

I promise you won't regret it.

#6. Don't be afraid to take a second look.
Okay, so I learned this at 21. BUT - IT IS IMPORTANT.
I have to be honest that it still sometimes shocks me that I fell for my best friend. I look at pictures like the one posted above and just laugh at how far we've come.
I was so scared to pursue my feelings for someone I have always cared for as more than a friend - I didn't want to ruin it our incredible friendship.
But that was selfish. And look at how happy us goons are now. Love you, Sharky.
#7. Don't be afraid to take a third look...
The amount of things I have said that I would "never do" then continued to do anyways this past year is ridiculous. I said I would "never" accept that type of job/internship or would "never" wear that type of dress - but then I did. And guess what? I LOVED it. Tell your past, insecure self to shush and decide to go for those "never-will's" with a fire under your strong and curvy (or flat, it's still beautiful) booty.
#8. Actually, you can.
If you would've told me where WNW would be today, I'd tell you that you were nuts.
Over $1,000 raised?
A website?!
A BOMB LOGO?!!
jk - I would've believed that last one.
The only limitations that exist are the ones you create yourself. You can do it despite the world and your own mind telling you otherwise.
#9. You messed up? So what? Make the most of it!
At the St. Paul Winter Carnival this year, we followed the men. So, we ended up in a 100 year-old woman's birthday party rather than the dance we were supposed to be attending.
However, it was the absolute highlight of my weekend. We danced with the family, toasted the birthday queen, and made the most of our "oops"!
#10. Being a "warrior" ain't easy.
It's hard to have a mental illness. It sucks to constantly worry or feel hopeless for what seems like "no reason". It is so easy to give in to the spiral of negativity and just lay on the floor in a ball and cry (been there, done that). But being a "warrior" doesn't mean you are healed completely. It is admitting you suffer and acknowledging the pain. It is choosing to fight against the imbalanced chemicals in your brain knowing that they'll always be a part of you. It is choosing to show the world that "happy" does not mean "healed". It is having the courage to ask for help when you need it. Finally, and most importantly, it is helping others when they may not have the courage to ask for it themselves. I can only hope that the pain I have gone through has a purpose, which is why I share my struggles with you.
Well friends, that's all I got.

I'm gonna go jam to some Blink.
You rock. 
Keep fighting. 
I believe in you.